Yellows in the middle, dorado and striped marlin cover Baja's tip
Baja Bytes Conditions' Recap
Tuesday, March 4, 2014

Que Pasa
For the first time, the International Game Fish Association (IGFA) is asking anglers to weigh in on which 2013 World Record stands out as the 'best of the best' for the new Angler's Choice Award. There are a couple of West Coast/Baja/Mexico fish on the list… GO VOTE!!!

http://www.bdoutdoors.com/forums/threads/voting-begins-today-in-igfa-angler%E2%80%99s-choice-award-contest.532684/

Speaking of IGFA, if you haven't already grabbed a free membership, stop by their booth (9042-a), located right next to Bill Boyce's booth, Boyce Image/Boyce Photography (9042) at the main entrance to the big hall.

Here is a list of other Fred Hall Show Long Beach Exibitors and where to find them, though they are subject to change
http://www.fredhall.com/pages/long_beach/lbexhibitors.php
Baja Norte
Coronado Islands
No report. Been quite some time since anybody has even been down here.
At last word the yellowtail bite was dead with only some rockfish and whitefish biting.
The Lower Nine and the area above North Island were the areas where most were rock fishing...www.fishdope.com

Ensenada
Ensenada yellowtail fishing took off this week as the fish bit from Monday on into Thursday with fish from 12 to 30 pounds.

http://www.bdoutdoors.com/forums/threads/ensenada-2-26-14-yellowtail-bite-takes-off.533079/#post-3357305
Just returned from Punta Banda where I fished with Vonny's Fleet on 2-22 and 2-24.
There were quality lings and the usual variety of bottom fish.
http://www.bdoutdoors.com/forums/threads/punta-bunda.532847/
San Quintin
The yellowtail are going good and the lingcod were awesome!

http://www.bdoutdoors.com/forums/threads/john-danny-two-days-sq.532953/
Fishing has been great in February with lots of yellowtail and as always lots of great rock fishing, too.

http://www.bdoutdoors.com/forums/threads/feb-2014-k-m-san-quintin-yellowtail.532716/
Bay of Los Angeles
http://www.accuweather.com/en/mx/ba...her-forecast/231766?partner=netweather&unit=f
Weather settles and the fun begins.
Baja Sur

Bahia Asuncion
No Report
La Bocana
Warm weather, and the estero is heating up…Juanchy Aguilar

Punta Chivato
Bulls Only Dorado Tournament early warning
June 21, 22, & 23

This is an annual tournament that is used primarily to raise money for CREAD, the old folks home in Santa Rosalia, Red Cross, and numerous other charities in the area. It is held annually at Punta Chivato with entries from as far away as Loreto and Guaymas.
It is a 'Bulls Only' tournament and female dorado are not weighed. (They are however cooked for the Taco Dinner). It is a really fun weekend with Captains' Dinner on the first night, Calcutta Auction, and a Special Dinner on Saturday night, and Awards Dinner on Sunday.

http://www.bullsonlytournament.com
Mulege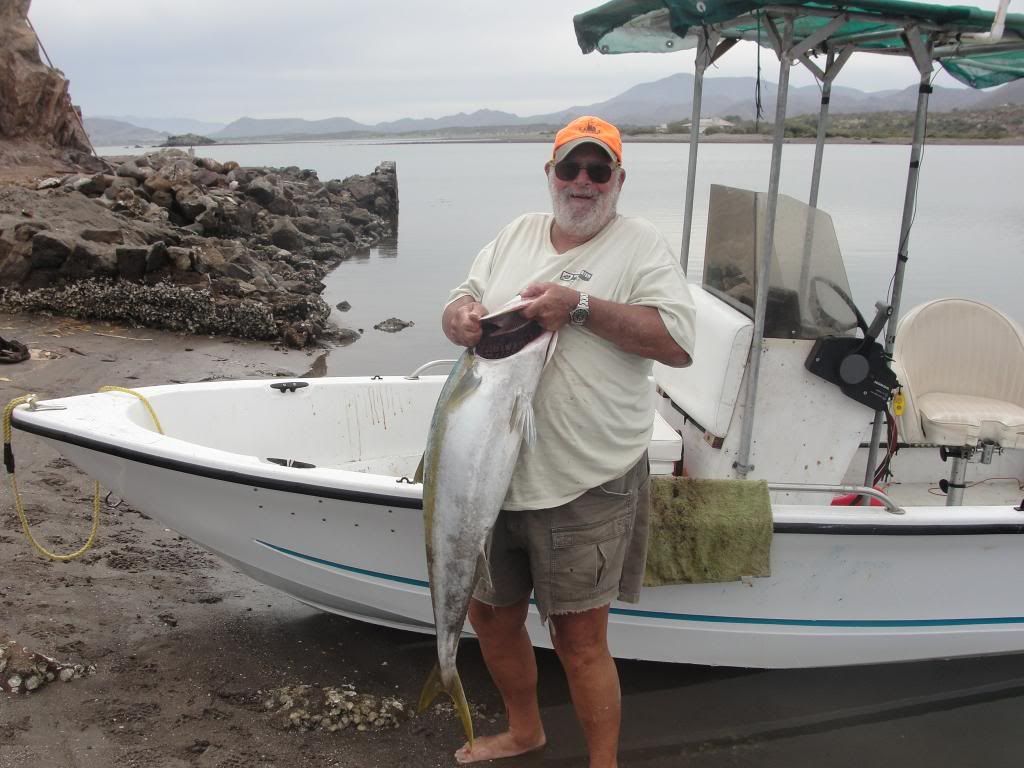 Yellows continue to snap…
Loreto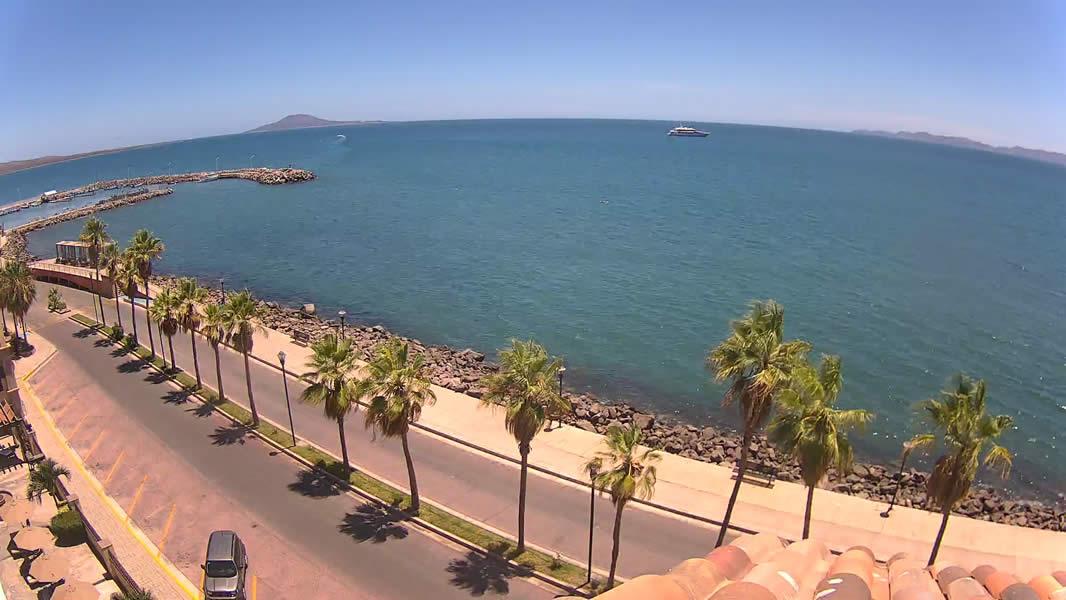 Two computers are dead and the one I have to borrow is about to have some free snorkeling lessons in the mouth of the marina where every boat will churn and churn.....

This was made before digital photography, so there are no photos with this 1991 piece of garbage. ¿Do you have a sticky, old fashioned keyboard in Spanish? ¿Is every word underlined by spell check?

No bait for two months and the only action in town is whale watching...best year in the past ten...

I am hoping to get back in business within the next few days..if not, it will be three months until a new computer is possible…Rick Hill, http://toursloreto.com/sea-of-cortez-island-tours/sport-fishing/.
Magdalena Bay
No Report

La Paz, La Ventana and Las Arenas

Okay…this one turned out to be the biggest amberjack of the week…maybe the year! Look at this beast that Captain Hugo hung! The amberjack is the delicious big cousin of the yellowtail and are generally not caught in our waters until later in the spring! Amigo Roger Thompson was on the boat and took the photo. Thanks, Rog!

http://fishreport.jonathanroldan.com/2014/03/03/la-paz-las-arenas-fishing-report-from-tailhunter-fleet-for-week-of-feb-23-to-march-2-2014/

Todos Santos


East Cape

http://www.weatherlink.com/user/losbarilles/
Rancho Leonero Report - "Feels Like June"
http://www.bdoutdoors.com/forums/threads/rancho-leonero-report-feels-like-june-3-24-14-by-gbw.533283/

San Jose del Cabo

Spring-like weather brings in a variety of gamefish!

http://gordobanks.com/spring-like-weather-brings-in-a-variety-of-gamefish-march-1-2014/
Los Cabos
If you were fishing at Golden Gate this past week and weren't catching at least five striped marlin, you were either doing something wrong or were on the wrong boat.

http://www.bdoutdoors.com/forums/threads/fishing-is-great-in-cabo.532340/


One big story this week was a monster amberjack that reportedly weighed 150 pounds caught by Craig Heiges from New York aboard a local charter boat, the Edith V, with Captain Vicente (not a Pisces boat).
Craig took 45 minutes to reel in the huge fish, the largest we have ever seen in Cabo, on 20-pound tackle. At the main dock, the fished weighed 150 pounds, but there are doubts about the accuracy of the
scale – the all tackle world record is 156 pounds. 13 ounces, so this one was just a little shy; it could possibly be a 20-pounds test class record though and is definitely a Mexican record.
Any potential world records have to be weighed on a certified scale by an IGFA rep, neither of which was done, leaving the status of this fish in doubt. Nevertheless, an incredible achievement.

Well done Craig! …Tracy Ehrenberg, piscesgroupcabo.com