Que Pasa
GREAT NEWS … WE DID IT! Remember we asked you to write in to the USA government to tell them not to let illegally caught dorado be imported into the United States? Well, here are the results. Well done everybody … especially Vince Radice. THANK YOU!

Dorado from Mexico is determined by NOAA and a Presidential task force on illegal unreported, unregistered pirate fishing (IUU) to be an at-risk species.

WASHINGTON— The Presidential task force on IUU, announced on Augsut 3rd, that dorado from Mexico is now officially an IUU at risk species. As a result illegal fishing operations in Mexico should no longer be allowed to export dorado into the United States of America even though it is an extremely lucrative seafood market.

Worlds Aquarium (WA) played a crucial role in this decision. Over the last 15 years, WA has been actively advocating that the exportation of dorado/dolphinfish or mahi mahi, a protected species from commercial fishing in Mexico, no longer be allowed to be imported into the USA.

Article 68 of the general law of Mexican Fisheries states: Dorado and other species including Marlin, Swordfish, Sailfish and Roosterfish have been protected species in Mexico since the mid-1980s. Yet as other species of legal commercial fishing stocks have been depleted, Mexican fishermen have continually moved to exploit species that have been reserved for the tourism and sportfishing industry. Tracy Ehrenberg, Pisces Sportfishing
Coronado Islands

While most are opting for offshore or "above the border" fishing because of the FMM's and Passport hassles, there are some interesting happenings inshore near the Salsipuedes tuna pens. Several boats fishing there have caught yellowtail under the bird schools. All of this is going on in 150 feet of deep water. The unusual twist is that while slow-trolling live mackerel or sardines, they have also been hooking striped marlin -- which makes another recent report of a striped marlin being hooked by a sport boat off Imperial Beach seem plausible.

Ensenada
Fishing was great. Nonstop action. Small barries, bonies, big calicos and decent yellows also in the mix. …BORRACHITO

http://www.bdoutdoors.com/forums/threads/ensenada-8-17-15.598958/
A few miles outside of Island Todos Santos, huge kelp patties are holding lots of dorado that are eating live bait and Rapalas. …Edgar Sanchez, Coral Marine Store
San Quintin
After a couple hours of fighting the wind and approaching weather, Baltazar Lopez from Oxnard caught what was the biggest rod-and-reel-caught white sea bass that we have ever had the pleasure of catching on any of our trips over the past 10 years. After a 20-minute or so battle of skill and wits, he landed the 73-pound monster white sea bass. …Andrew Rowland

http://www.bdoutdoors.com/forums/threads/73-lb-white-sea-bass-in-san-quintin.599091/

Sue & Carl's Surf Perch Derby in San Quintin!!

This year was the largest ever… 94 paid anglers! Yay!!!!! Congratulations to all the winners!
1st Place - Jon Slosser, Custom fishing rod
2nd Place - Ray Van Diver, Custom fishing rod
3rd Place - Kris Gustafson, Tackle box
4th Place - Chuck McCarty, Custom fishing rod
5th Place - Dave Holiday, Custom fishing rod.
Lots of additional prize winners included 1,000, 1,800 and 2,000 peso winners. … Marita Melville

http://www.bdoutdoors.com/forums/threads/sue-carls-surf-perch-derby-in-san-quintin.598879/
Kelly, Afternoon session was just family, wife, kids, grandson! Cruised out to the mouth of the bay ... found yellows working bait in 30-feet ... Surface Iron did the job. …Captain Kelly Catian
Bahia of Los Angeles
Good fishing -- yellowtail, white seabass, dorado (still small). ...Enrique Daggett

http://www.bdoutdoors.com/forums/th...ort-17-18august-daggetts-sportfishing.598969/
We caught five yellowtail the first day and six yellowtail the second. Mostly in the 15- to 20-pound range with a couple a little larger. It was hot on the water 95° to 100°. … Bret Hambrick
http://www.bdoutdoors.com/forums/threads/belated-report-from-bola-7-31-8-1.598955/
Cedros Island
Our current group, as well as the last one, had some anglers catching yellowtail limits in consecutive days. Also in the mix are a few dorado and of course lots of good size calicos. …Jose Angel/Cedros Island

http://www.bdoutdoors.com/forums/threads/cedros-report-for-august.598337/
Bahia Ascension
Things are picking up...much earlier than usual for these parts. Yellowtail are larger and some dorado and tuna are showing already. …Shari Bondy

http://www.bdoutdoors.com/forums/threads/fishing-is-great-in-bahia-asuncion.597822/#post-3876430
La Bocana
No Report...Juanchy Angular

Loreto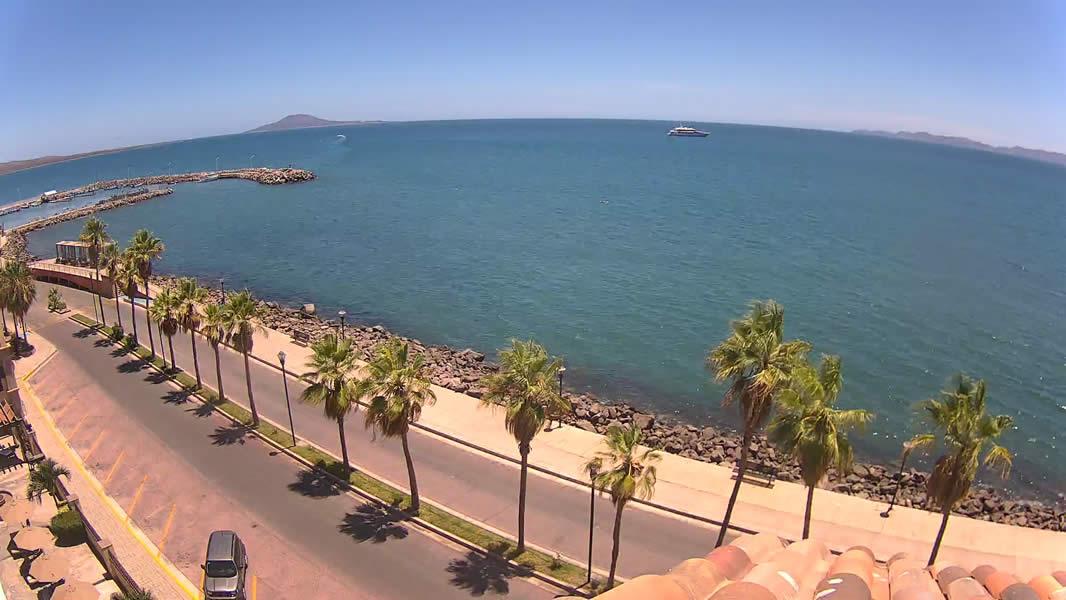 As far as the season goes, we are in mid-summer and still waiting to see what develops. The fish count has been low and the number of fishing days -- boats on the water -- also is low. It almost looks like what you might expect for an "off weekend."

The dorado action that we do have has moved south to the waters in and between Juncalito and Puerto Escondido. As expected the average size has perked up a bit with the average size getting closer to 18 pounds.

I still see small ones at the cleaning table. They remind me of little rainbow trout that are contenders for the minimum legal size.

If you want ocean pan fish let them go and hit the rocks for triggerfish action.

Most of the local gringo fishermen are still out of town, up north, trading the summer coastal heat for that " dry heat" up north is the story I hear. Fishermen have lots of stories!

I'll be glad when they start returning. They will be the ones at Catalana looking for the September wahoo bite.

Bottom fishing for yellowtail is still productive with most of this past week's fish running under 20 pounds.

Few pargo and cabrilla in the counts and nobody has been working the coast for roosters.

Only a few more weeks left before Labor Day but we will have another two months off summer water to explore. Late summer and early autumn can be the smoothest days on the water! Throw in some surprise catches and before you know it, its turkey time… Rick Hill, Pinchy Sportfishing

The fishing is still good with an ample variety of fish along with nice weather in Loreto.

Ricky Damico fought a sailfish for 1 hour 40 minutes with a 20-pound line test while he was trying to fish for dorado; we are very proud of him because he let the sailfish swim away.

Plenty of dorado around different points: South and North of Loreto Puerto Escondido, Punta Baja, Danzantes, Bajo Firme, Punta Colorada and Las Abejas. Their size is about 10 to 18 pounds.

Yellowtail (Jurel) still biting around Punta Lobos, the 50, La Choya and Alfonso; their size is between 17 to 30 pounds.

Roosterfish (pez gallo), sea bass (cabrilla) and marlin are giving a big show to our visitors.

Plenty of bait: sardine, mackerel and big eye.

I will like to share with you a picture of Damico's family enjoying the catch of the day (dorado) at our terrace.

Mr. Dan Damico (grandpa), Tony and Joe Damico (sons) and Alyssa and Ricky Damico (grand daughter and grandson). Three generations who visit Loreto and have stayed at the Hotel Oasis for more than 30 years!!!!!…Ana Gloria, Oasis Hotel

La Paz
Kit Luu and Kerry Lam showing off some of the nicer dorado that finally started showing up this week. …Jonathan Roldan, Tailhunter International.
East Cape
Inshore the action for roosterfish and snapper remained consistent. Soak some baits and see what comes; you never know what you are going to get…Matthew Clifton. Scorpion Sportfishing

http://www.bdoutdoors.com/forums/th...l-regalo-east-cape-report-aug-14-2015.598268/
A tuna bite opened up down south as well. Just off Vinorama there was a mixture of sizes taken, with the big tuna of the tournament coming in at 89 pounds. Dead sardina have worked best. A few enterprising bait guys have been importing them from outside the area … Rancho Leonero.
Tuna action has started to improve, with larger fish up to 60 pounds starting to show and our boats are finding them within 30 miles of the resort, under the porpoise schools.

http://www.bdoutdoors.com/forums/threads/east-cape-hotel-buenavista-marlin-tuna-and-wahoo's.599171/

San Jose del Cabo
With reports coming out of Cabo San Lucas and the East Cape region, apparently the most consistent fishing action has been centered on the grounds from the Gordo Banks to Iman Bank. With the ocean swell receding, the commercial fleet was able to find better supplies of sardina -- which have been the preferred baitfish available for targeting the yellowfin tuna action (the tuna have dominated all of the activity recently). The Gordo Banks is where the largest sized yellowfin have been lurking -- though this action has been hit or miss -- with only a few of these tuna actually being landed. The area where greater numbers of the yellowfin are being caught is on the Iman Bank, situated north of the Gordo Banks and within several miles of shore. Water temperatures have been in the 86- to 88-degree range and clarity has improved since the passing of the swells. Currents remain strong at times.

Anglers had good success while drift fishing with sardina, strips of squid and on cut bolito or skipjack. Most of the tuna on the Iman Bank were in the 8- to 15-pound class, but there have been some 40-, 50- and to over 70-pound fish mixed in as well as some Eastern Pacific bonito, also referred to as white tuna and normally a cold water species, which are reaching to over 15 pounds.

Dorado action for the past couple of days now we have finally seen a few of medium-sized fish on the same grounds as were the tuna. Billfish action is scattered; you could have multiple chances per day or not even have a hook up depending on which grounds are being targeted on a given day.

Wahoo were being found sporadically on trolled lures, more often closer to shore, from La Laguna to La Fortuna, though not many were landed. More often they were missed strikes, damaging skirted lures for the few anglers targeting them.

Off the bottom structure, there have been a couple of yellowtail off of Gordo Banks, as well as amberjack, cabrilla, grouper, dogtooth snapper, bonito, yellow snapper and red snapper (huachinango). …Eric Brictson, Gordo Banks Pangas.

Los Cabos
Yellowfin tuna are showing up. …Martin Olascoaga
http://www.bdoutdoors.com/forums/threads/cabo-fishingreport.599078/
50 lbs wahoo and one 120 lbs released striped marlin - not a bad day fishing in Cabo for Stephen, Gary & Joel from Grapevine, Texas. They went fishing aboard our 35 ft Valerie and caught both fish on caballito at 11:50 spot. No bad days…Pisces Sportfishing.

Overall, the action for billfish slowed up a little this past week and the striper action was a finicky bite throughout the area.

Cabo Climate: In a single word … HOT! Air temps ranged from 75 degrees nights to 92 degrees daytime highs with an 89% humidity level, definitely on the humid side, and while mostly cloudy with some off and on sunshine, it was very easy to get sunburned with the combined reflection off the ocean.

Sea Conditions: Tropical surface breezes flowing mostly from the westerly directions and varied from near-calm to about 19 mph. Sea temps varied on the Pacific side from the Finger Bank to Cristobal a 80-85 degrees, Cabo Falso to Cabo, 83-85 and Cabo San Lucas to Gorda Banks at 84-86.

Best Fishing Area: The 95 Fathom Spot to Herradura, both on the Pacific side, were the better areas and both blue marlin came from the 95 Fathom Spot. …Larry Edwards, Cortez Charters