Que Pasa
I want to let you know to announce that LTO, Loreto Airport Customs are being ornery right now. I have received consistent reports about this...

LTO Airport Customs are asking arriving fishermen how many rods and reels they are bringing. Apparently the limit PER PERSON is FOUR rods and FOUR reels. Anything over this and the fisherman is getting nailed and paying duty.

The customs agent doing this is being a douchebag and is on a heavy power trip. So tell fishermen to be calm and get it over with, but a coupla' tips--

**When asked how many reels and rods you have, be truthful.
**When asked which are the "least expensive" pieces of equipment, pick out the lowest value ones you have.
***When asked the value of those items, lowball it, say they're really old, maybe say its my grandpa's and has no value except sentimental value..?
**You will be taxed on whatever reels/rods you have over four and it will be based on the value you say.
**Pack your own equipment and pass customs with your own stuff. If you are passing through with yours AND your wife's stuff you'll get nailed for her's if the total you are carrying through ends up being over four rods, four reels.
**IF you get nailed and pay, GET A RECEIPT and make sure the items written on that receipt are accurate. [[ ROD = Caña and REEL = carrete ]] because apparently the receipt with duty paid will work for your future trips. (I will investigate this further.)

I hope all that makes sense, it's freaking Mexico and defies logic I know because this is a fishing tourism destination. But apparently the agent is being a dickhead on a big ego power trip and getting away with it so far. He's being a rude "mo fo" to boot. He was very rude to a group leader who just arrived yesterday and delayed their entire group for half an hour.

I know if I complain to authorities, tourism board, or hotel association, that nothing will get done so this is how we can warn our fellow fishermen.

Thank's mucho!!
Pamela Bolles
Loreto, Baja California Sur

Coronado Islands
There are yellowtail scattered around the Islands and the Rockpile BUT the better fishing is on the Rosarito Flats down to Descanso. There is a big spread of fish along the coast all the way up to the border but the stuff down below has been biting better. Large schools of big barracuda are mixed in with the yellowtail and a few white sea bass are mixed in as well.

Watch for birds, breezing fish, and sonar marks, but most of the activity is right up near the surface. Fly-lined baits and surface iron have been working really well. Of course slow-trolling sardines or mackerel is another option.
At the Rockpile, there are some yellowtail and barracuda but the Ribbon Kelp is kicking out a few yellowtail and barracuda. Sea lions are an issue on this spot too.
Weather side of North Island is reported to be quiet..www.fishdope.com

Ensenada
Eight anglers on the Gamefisher caught 38 yellows with fish rangingin size from 15 to 30 pounds. Most fish were caught on the iron with a handful caught on mackerel. …Louie Prieto
San Quintin
Lots of tuna … close in and biting both trolled lures and bait. … Captain Kelly Catian

http://www.bdoutdoors.com/forums/threads/k-m-sportfishing-yellowfin-tuna.590867/
Captain Juan Cook confirms tuna and more.

http://www.bdoutdoors.com/forums/threads/more-color-showing-sq.590752/

Bahia del Los Angeles
Fishing yesterday and today for fun with wife and daughters … it was great; lots of fun and laughter. Good action for yellowtail and white seabass. A lot of bait from the bay near town, and it was pretty easy to get.

http://www.bdoutdoors.com/forums/threads/fishing-report-bola-6-22-23-bahía-de-los-Ángles.590568/

Bahia Ascensión
No Report…Shari Bondy

La Bocana
No Report
Loreto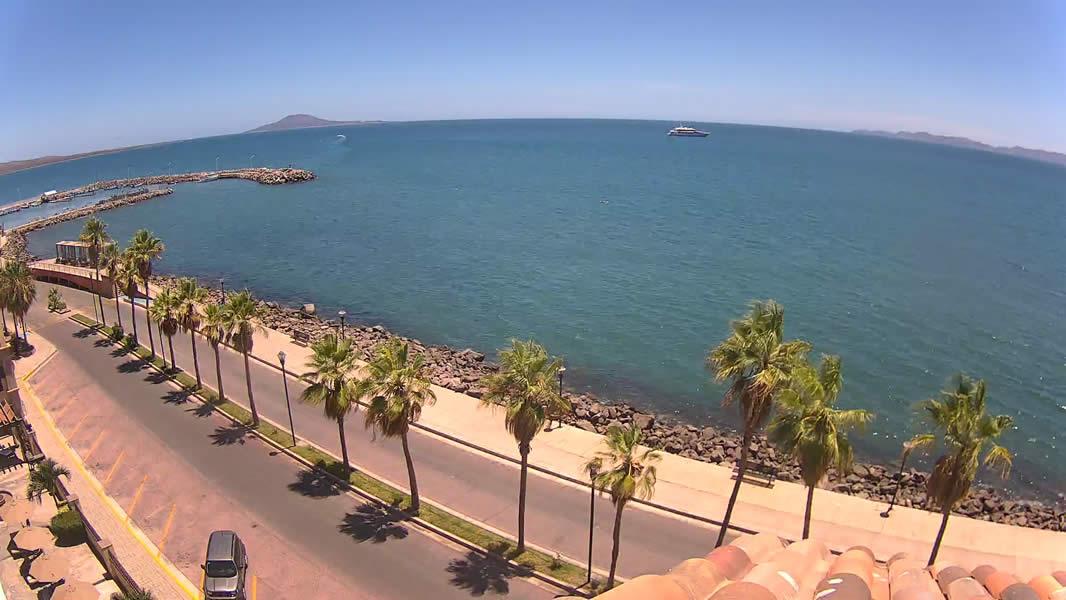 Summer fishing is in full swing. Sardina and mackerel are for sale at the Marina and catching your own mackerel is happening just outside.

A few pre-tournament fishing days turned up one 40-pound dorado while the rest of the dorado hunters had their hands full of 24- to 36-inch variety.

Light line and fly-rod-heaven on small dorado out around Coronado Island. Sardina are the bait of choice at this destination.

Bottom fishing is still kicking out yellowtail from 25 to 30 pounds. Fishing mackerel on the bottom at Punta Lobo has even been consistent for baqueta.

Tuesday's trip nailed a 30-pound yellowtail and a 52-pound baqueta. Other boats in the area also landed yellowtail, baqueta and the other red bottom dweller,"Diablo."

The marlin scene has erupted with catches on both live bait and tuna feathers/plastic skirted marlin lures.

We even managed to catch two striped marlin on mackerel rigs aimed at the bottom.

In 500-feet of water, the 12-ounce sinker stopped going down at one hundred feet. It only took 30 seconds and a striper was dancing around the boat. This happened twice at the same rock pile.

A fifty-plus baqueta and after the two stripers, the drag washers were getting jerky along with some arm muscles.

Tripui Dorado Tournament starts today with good bait and no clue where the big ones have been cruising.



Our boatyard magician,"Gali" holding a yellowtail, and Captain Alejandro with another baqueta.
Rick Hill with a 50-pound class baqueta caught out near Punta Lobo and a "Diablo" caught in the same area as the baqueta. I don't know how big these get, but they might be the fish getting confused with the baqueta (the red baqueta). …Rick Hill, Pinchy Sportfishing
Oasis in Loreto is reporting both good fishing and weather. Mixed bag including yellowtail, seabass, red snapper, marlin and dorado along with roosterfish west of Carmen Island. …Ana Gloria Benziger, Oasis Hotel

La Paz
My husband and I just spent eight days in La Paz, Mexico fishing, playing and eating. What a wonderful spot -- very low key -- lots to do. family oriented and friendly. We went for the fishing which was wonderful; we choose Tailhunter International Sportfishing. Perfect for us. My husband and I fish together always … fun competition with each other. Our Capitan Pancho was awesome! Spoke English, panga in great working order, he took us to his secret spots, and others. Always came in with some sort of fish, and of course released what we were not going to take home.

Went out one day to snorkel with the sea lions and got a special treat, saw a whale shark on the way in.
Dinner three nights at Tailhunter Restaurant … OMG!!! So, so good - from nice thick hamburgers, fish taco, and RIBS (my favorite). Specialty infused drinks, to Mojitos - Bring your fish in and they will cook it for you fresh from the sea to the dinner plate. Really a great place -- always a game on of some sort. Try it out when you're in La Paz, Baja California Sur.
East Cape
Brian Solomon clutches one of a triple on bait.

Just what we've been waiting for -- fish to 60 pounds! The smaller pez gallo are along the beach, giving our saltwater fly fishers a perfect shot at rooster glory, while the big boys are a little farther out…Rancho Leonero Resort

http://www.bdoutdoors.com/forums/threads/destination-baja-sur-team-wraps-the-east-cape-show.590153/


For the moment, it appears tuna have left the building but billfish, wahoo, dorado and roosterfish have picked up the slack. We are experiencing the best blue marlin action I have seen in more than 10 years. Striped marlin and sailfish are also in the billfish mix. …Jen Wren Sportfishing

http://www.bdoutdoors.com/forums/threads/east-cape-footballs-and-rats.589564/
The Marlin bite has been absolutely going off the last ten days, with sailfish starting to make a strong showing as well. …Buena Vista Beach Resort

http://www.bdoutdoors.com/forums/threads/east-cape-area-fishing-report.590644/

San Jose del Cabo
The action became more scattered after the gusty winds, as water was cooler, the colder water species, such as eastern pacific bonito and huachinango, the true Pacific red snapper were biting on the San Luis Bank, striking mainly on yo-yo style jigs. By mid-week this action tapered off as warmer clean water returned. Though there was a decent mix of bottom species accounted for, pargo, amberjack, cabrilla and a few dogtooth snapper. Some fish to 30 lb. were landed.

Roosterfish action had really picked up the previous week, then as colder water pushed in this shut down the action, but by the later part of the week the monster sized roosterfish started to bite again, with the stretch near Punta Gorda producing roosters up to 70 lb. Please do remember to release these prized fighting gamefish with care.

Live bait sources remained the same inside the marina entrance area, with both caballito and moonfish plentiful. Bolito have been found schooling on the offshore grounds and make a very good extra bait option.

Dorado remain scarce, considering this is the time of year we should be seeing larger size fish moving into local waters. Only an occasional wahoo being talked about, one 35 lb. 'hoo was landed during last weekend's Father's Day Tournament out of La Playita.

There were a few larger sized yellowfin tuna found traveling with porpoise further offshore, anywhere from 24 to 40 miles out, not really a practical deal yet for panga charters. One yellowfin tuna of 183 lb. won the heavy fish honors during last weekend's tournament, landed from a 40 ft. sportfisher far offshore, hard for the smaller pangas to compete against boats of size when the cleaner warm water had shifted some 40 miles offshore and seas were a bit choppy, this event was originally a panga event, but has opened up to any size boats, not really fair for the smaller boats to compete against these larger vessels, maybe different classes should be formed.

Billfish action tapered off during the first part of the week, though by late week striped marlin returned in force to within close range and many charters were accounting for multiple fish days, a few stripers were weighed up to 160 lb., larger grade fish moving in…Eric Brictson, Gordo Banks Pangas.

Los Cabos
Friday morning marked the start of the 19th Annual Stars and Stripes Tournament, 43 boats gathered at Chileno Bay to pick up the teams for the first of two days of fishing.

Stars & Stripes was the inspiration of its chairman, Dick "Dicko" Gebhard, 18 years ago while he was served on the Orange County Big Brothers Big Sisters Board. He became frustrated with the typical "rubber-chicken" fund-raising dinner affairs and suggested to his fellow board members that an "itty-bitty fishing tournament" in Cabo San Lucas would be an attractive, yet alternative way to raise lots of money and have fun doing it.
Went 3 for 4 on 100-pound plus tuna today. All with the kite-using the yummee flying fish. Will post more info and exact weights once I get in to the Marina...RenegadeMike Tumbeiro

http://www.bdoutdoors.com/forums/threads/trophy-sized-tuna-biting-in-the-cabo-area.590912/
Jonathan Webster caught another pig of a rooster estimated at 65# and a few other roosters that would have been very nice roosters, until you see the picture of the big fish Way to go guys 3 more days of fishing ahead yea baby! Grant Hartman, Baja Anglers

I had the opportunity to talk with Captain Roberto Marquez, skipper of the "Tuna Time," and he explained that they had been seeing many, many marlin just outside the Arch and extending on out 3 to 4 miles or so, but they are being super stubborn and just refuse to bite.

He attributes the lack of a bite to the off-colored water that extends from San Cristobal southerly for about 15 miles and forms a triangular pattern that extends out from Cabo Falso area. The water is surely warm enough but it lacks clarity and that can affect the bite, at least for that area.

Cabo Climate: A mostly sunny, clear and very warm week with a few passing clouds. Air temperatures varied from a balmy 75 degrees at night to 95 daytime highs and a 70% humidity level.

Sea Conditions: Surface breezes flowing in from the westerly directions and ranged from near calm to about 15 mph, all very fishable. Water temps on the Pacific side from the Finger Bank down to Cabo Falso were stable at 76 to 77 degrees. From San Cristobal around to Cabo and out for several miles is off-colored water and while there is lots of billfish being seen they do not want to bite. From Cabo Falso out to the 1150 Fathom Spot all at 78-79 degrees and Palmilla Point to Gorda Banks all at 81-82 degrees and add another degree or two at Los Frailes area…Larry Edwards, Cortez Charters