Last week there was a question about restrictions catching of sharks in Mexican waters.

The answer I received to the question is as follows:

You may fish any kind of shark with your fishing license HOWEVER from May 1 through July 31,
It is prohibited to fish shark. Minerva Saenz, Minerva's Baja Tackle.


After enjoying the winter that never happened up and down the Baja peninsula, the word "transition" seems to be cropping up in many of the reports we received this week.

The Coronado Islands have continued to offer spring-like fishing in spite of some grumpy weather here and there -- this being one of the grumpy weeks. The yellowtail are in most of the stock spots at one time or another, but the successes require moving around while staring at the sounder or scanning the skies for the gathering bird schools which usually have yellows or bonito feeding on mixed pinhead anchovy or small Spanish mackerel according to http://www.fishdope.com
At Ensenada an informal yellowtail tournament attracted 13 boats whose crews plunked down $100 to compete. As it turned out the number "13" proved to be unlucky as the water turned murky and cooled off, plus it was a little windy, but the enthusiasm remained high as the 2015 Yellowtail Tournament out of the Coral Marine Store went ahead as planned.
Mike Kraus and the Blackjack Team, with the "winner-take-all" format, scored $1,300 for their nice 18-pound yellowtail. Everyone had so much fun that Edgar Sanchez promises the informal event will become an annual affair.
San Quintin is one of those places that claims "transition" as the bottom fish bite seems to be kids' play.


La Bocana
"GO" Saturday, Broomtail Grouper Day...Catch and Release Program. Estero de La Bocana Baja Sur… Juanchy Aguilar

Loreto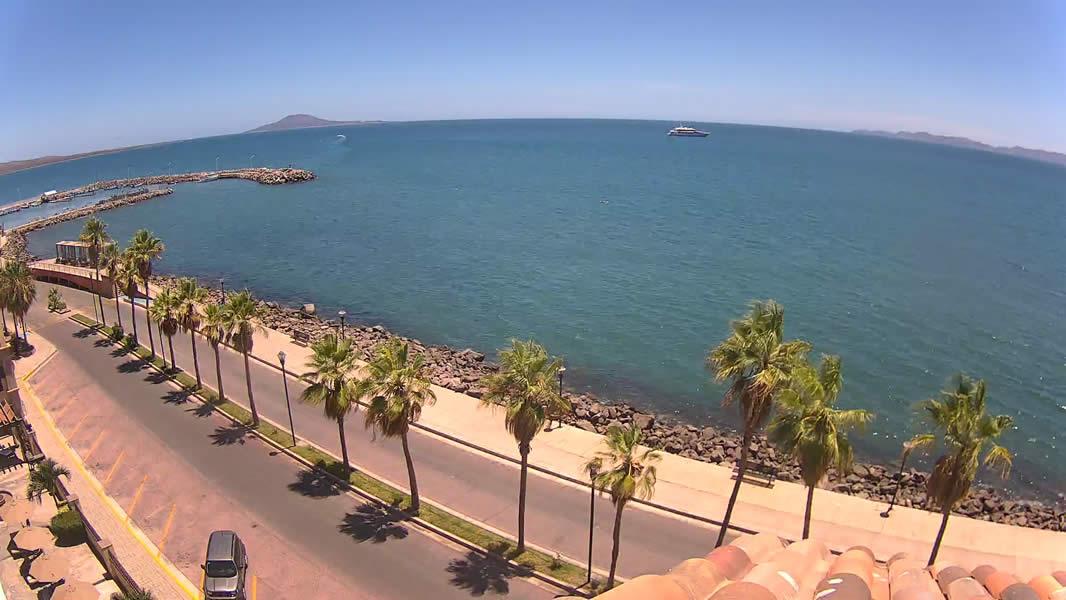 Captain Alejandro ("Cano") holding up a victim of a tasty sardina.

The long-awaited yellowtail tournament is underway in Loreto and it's time for "put up or shut up!" According to Rick Hill, Pinchy Sportfishing, radio chatter is coming from all the distant high spots both with and without action. There was even a good bite in shallow water just off Coronado's west side for limits of 20-pound class yellows.


"Catch mackerel for yellowtail bait" is an early deal that the tournament is allowing boats to do before the start at 5:00 a.m. (all boats will be inspected prior).

Teams will compete for two days and the three top teams will go to the winner's circle. Daily jackpots will also be awarded. Last year's tournament paid $107,000 pesos with $58,700 pesos in the jackpot, according toPam Bolles, one of the Tournament Coordinators.

La Paz

Tyler Lyon, from Salt Lake City, Utah, using hand-tied flies really got into some nice rooster fish like this one flyfishing just outside of Bahia de Los Muertos.

"Weather and fish-wise, it was an up-and-down week here in La Paz. I think we're in that "transition" season when it's not really winter and it's not quite springtime," observed Jonathan Roldan, Tailhunter International.

Las Arenas is offering more action and a wider variety -- ideal for families with children just wanting to catch something … anything. Have fun. Pull on some fish. Just go have a ball. There are rooster fish; some dorado; a shot at wahoo; maybe a marlin; trigger fish; sierra; pargo; cabrilla…and lots of bonito.

At La Paz, the water has gotten a bit too warm now which is producing trophy-sized barred pargo and cabrilla, amberjack and chunky rooster fish. More and more sailfish and marlin are being seen as well. For the adventuresome, there are three to eight whalesharks each day in the bay to swim with.
http://www.weatherlink.com/user/losbarilles/

"We dropped our gear off in our rooms at Rancho Leonero, grabbed some beers, rented a surf rod, and headed to the beach. I brought some jigs people had suggested along with a couple of poppers I had bought in Maui a few years ago. Third cast and a nice-sized rooster chases down the jig but turns away at the last second. We were stoked! Especially because it was within 20 feet of shore! Pretty cool!! We tried for a while longer but decided to check out the place. It's really nice and had a great vibe. The staff was extremely friendly and was very prompt if you asked for anything.
Axel Valdez at Hotel Buena Vista, commented that the bite over the last few days has started to bounce back somewhat, after unseasonably late North winds shut things down last week, with rough seas producing churned up conditions.

http://www.bdoutdoors.com/forums/th...ista-beach-resort-fish-report-4-21-15.582461/
"It's been hard to get the bite … even with great bait."… Mark Rayor, Team JenWren
http://www.bdoutdoors.com/forums/threads/east-cape-sometimes-we-catch-big-fish.582263/
Eric Brictson commented the bite for yellowfin tuna and wahoo were the highlight. Supplies of sardina were betting netting near San Luis, these batfish have been the bait of choice for the yellowfin tuna. Quality yellowfin ranging from 25 to 50 pounds have been testing the limits of angler's light to medium equipment.

Some wahoo hit on ballyhoo or trolled Rapalas, but many more were taken on either chihuil or sardina, sizes ranged up to 40 lb. The action for the tuna changed more towards later in the morning, until Friday when the north wind picked up and all around action was limited.

Dorado were not as numerous, though a handful of fish were caught, no particular area seemed to be better than the other and most dorado hooked into were in the 5 to 10 lb. class, with the exception of a few fish larger to 30 lb.

Striped marlin action was centered around the 1150 spot, with fish coming up on the lure spread and rigged ballyhoo. Stripers were also seen frequently on the same grounds where tuna and wahoo were found.
Photo… Renegade Mike Sportfishing.
Striped marlin action has increased somewhat. Plenty of fish to look at, but the trick is getting them to bite! Dorado action is not off the charts -- just enough to keep it interesting.

Inshore sierra seem to be the dominant catch with a few roosterfish and jack cravelle, along with even fewer amberjacks.

There were partly cloudy days with intermittent sunshine and a full sunny day on Saturday. Air temps varied from 62 nights to 86 daytime highs and an average humidity level at 34%.

Sea Conditions: Surface breezes flowing in from the westerly directions, (normal for this time of year) and ranged from light to about 21 mph, creating some rougher and bumpier Pacific side conditions and a cooler sea surface temp, falling to about 74 degrees from the Golden Gate Bank area to Cabo Falso. …Larry Edwards, Cortez Charters.